Blue Pailiversary: In Which the Blog Turns 2!!!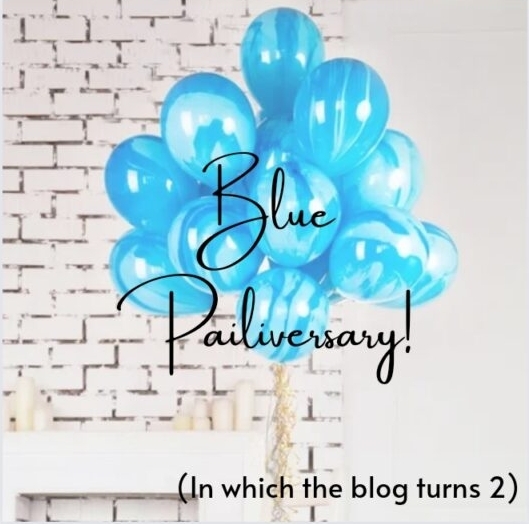 Hello wonderful people! It is two years to the day that we, Rebekkah and Annelise, started this glorious mess of a blog. We timidly hit publish on our first post – a very awkward and cringy introduction titled "Hello Fellow Friends!" and quickly followed it with a no less cringy "A One-Sided Interview." We had no idea what we were doing. But…we did it! 🍨🎉🎊
To be quite honest, we still have no idea what we're doing. But two years and 51 (now, 52) blog posts later, we have a better idea of what to do. Our posts have become less cringy, we found Unsplash, and the blog has undergone a beautiful makeover in those two years, including thumbnails with almost every post, and a new logo.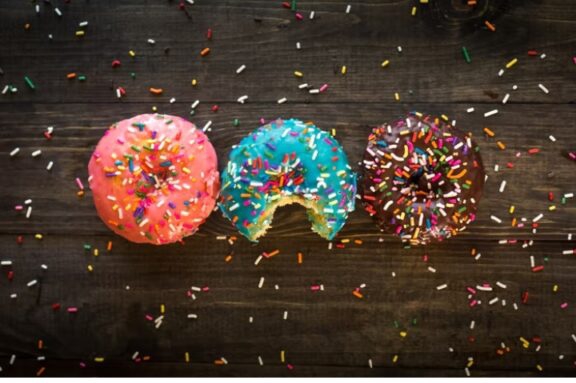 Confession: I often take this blog for granted, sometimes even forgetting that I have it. I don't post as often as I would like to. There's a million drafts in my blogging notebook, ideas that lost my attention halfway through.
My vision for the Blue Pail faulters from time to time. Do I write for the audience I initially created the blog for, or do I relax, knowing that the only two readers I know read it are my mom and my best friend. I want to do both: writing articles and ramblings for you (Yes! You!), but be more chill and write what I really want to.
I think of the Blue Pail like a tea/coffeeshop – I own it with Annelise, can personalize it, hang what I like on the walls (mostly signs saying things like "God is good" and "punch today in the face"), but at the end of the day, it's all for you and God.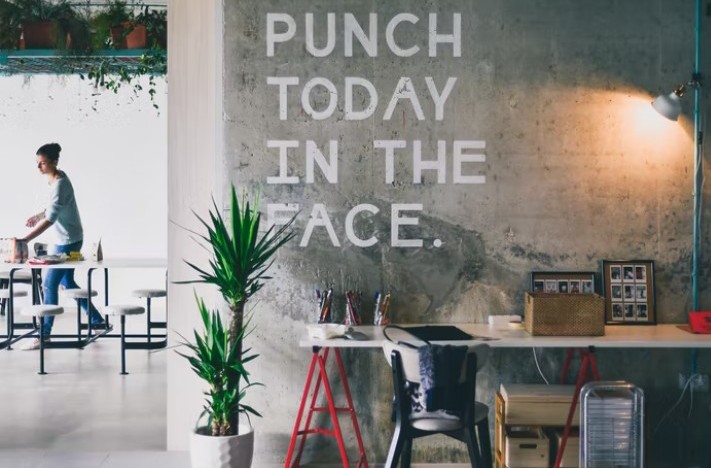 The comments section, or the lounge, is full of comfortable armchairs and couches, waiting for patrons to come with steaming mugs of Earl Grey and chat. The coffee tables are covered with stacks of books, cool articles, Bibles, scented candles, and pencils – and trays of cookies and donuts. Music plays overhead, currently, our chill and fun playlist from our last Pailiversary. Succulents crowd the windowsills. In one corner is a section for journaling and letter writing: scrapbooks, stationary, candles, dried flowers, and wax seals abound – this is where you can usually find Annelise. At a table in the center of the coffeeshop there's an ongoing Bible study and prayer. It's a place for worship, shouting that God is good, and fangirling over His fingerprints on everything.
As small and humble as this place is, and although I don't post as often as I'd like, and although the patrons are usually a quiet bunch, I'm glad I have this place to praise God, colab with fellow bloggers, geek out over American Ninja Warrior, encourage my sisters in Christ, squeal about music, and ramble to my heart's content.
Lastly, I'm really thankful for the way that this blog has helped grow my friendship with Annelise. We've both changed and grown so much from the teenagers who first hit publish, passing the laptop back and forth as we typed our answers to the "interview" questions. In fact, we're both headed off to college in the Fall. But, thanks in part to the blog, we've become a lot closer. She's my soul sister.
Thank you, Annelise, for everything. <3. ❤️.
---
10 of My Favorite Posts
Over the two years the Blue Pail has existed, we have written 51 posts. Finding my top 10 was difficult, but here they are: the posts that mean the most to me, in no particular order.
Ironically, this is one of the most liked posts on the Blue Pail. This post is just me processing anxiety about the future, the encouragement of my mom, and the reality of suffering – and hope.
I may be biased, but I love Annelise's posts. Her writing is just calming and soothing, and the vulnerability and honesty in this post, coupled with a hint of poetry is beautiful.
3. Cookies, And Songs I'm Digging
I was just winging this: I just wanted to say hi and throw in a couple songs I was digging. It turned out to be one of my favorite posts.
4. On Having a Zombie For A Pet
This probably wasn't the best post, but it was informal and a ton of fun to write.
The simplicity of Annelise's writing is lovely. As a perfectionist, I tend to overcomplicate everything, but this post emphasizes that it doesn't have to be perfect to be beautiful. (Also, that thumbnail/cover is gorgeous).
6. Detective Novels: Mysteries, Thrills, and Reviews
My dear co-blogger is a dectective novel nerd, and you can tell it from this article. Also, the short story is fantastic.
7. The Love Story (Us And Christ)
This is my proudest work – and I can say this because I honestly doubt how much I wrote it: all the glory goes to God alone.
8. High School Graduation (As A Homeschooler)
High school graduation is a huge milestone, and I loved getting to celebrate it with y'all (and maybe help out a fellow homeschooler). It's a messy post, but I love it. Annelise made the stunning thumbnail, btw.
9. On The Fence
Wow. This post is needed, especially in today's political polarization. Annelise offers encouragement to be bold and opinionated.
10. Talking about Teen Suicide
This post, and this topic, means a lot to me. I've had a couple friends struggle with it, and it's really something we need to discuss more, especially in Christian circles.
---
Conclusion
Thank you to everyone who has read this, and for putting up with us for another year! Thank you to everyone who has colabed, or let me guest post. Thank you to Mumsy for your financial support and encouragement. And thank you, Annelise, for everything.
Peace be with you,
Rebekkah Waner