Blue Like Jazz: A Review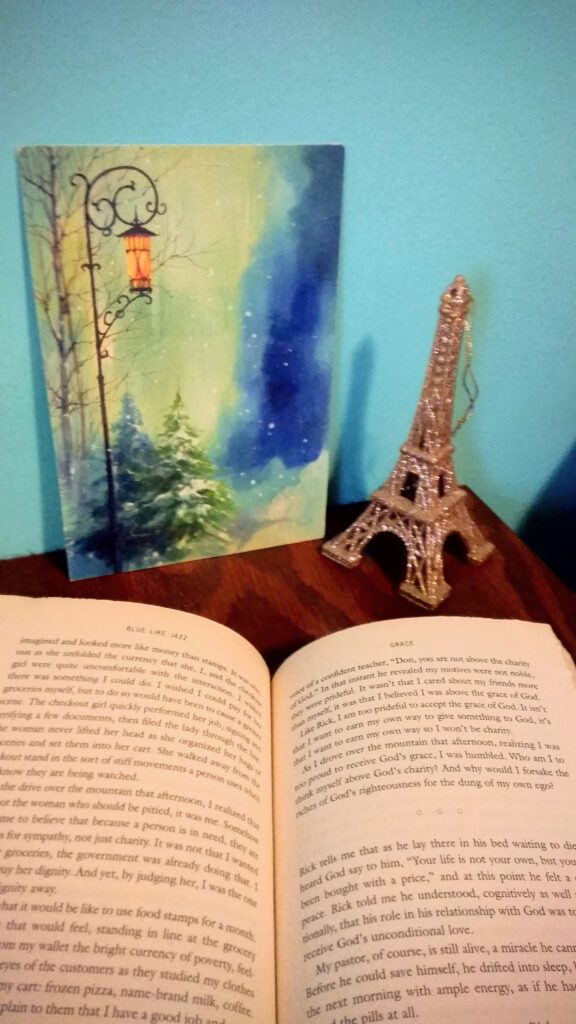 Heya wonderful readers! It's been a while since I've reviewed something on here, so I figured now's as good a time as any to rave about what's quickly become one of my favorite Christian non-fiction books: Blue Like Jazz by Donald Miller.
It's been a long, long time since I have related so hard to a book. I felt this so much. When I finished it, I copied what seemed like a chapter's worth of quotes into my commonplace journal.
I don't think that there is any better worship than wonder.

From Blue Like Jazz by Donald Miller
It was funny, real, and honest. Miller just told it as he saw it. He didn't come with an agenda, he wasn't pushing a certain doctrine or logic, it was more "this is what God taught me." The subtitle "non-religious thoughts on Christian spirituality" sums it up perfectly.
This was exactly the book I needed at this point in my life. It wasn't preachy or churchy. I've been struggling with doubt off and on for years now, and it feels like the never ending battle. I also don't see myself as the uber- churchy, mainstream Christian. Blue Like Jazz reminded me that I wasn't alone. It was just a good fit, you know?
So, you're probably wondering what Blue Like Jazz is actually about. It's basically Miller's thoughts on Christian spirituality – because, according to him, Christianity is like math. It does nothing for him. He's interested in the gospel, not Christianity. Tis an interesting thought.
He talks about religious things, such as church, loving others, tithing, sin nature, grace, and community in a day-to-day way, mostly free from church words and jargon. It gives an everyday look at a life of faith, and it's really helped me.
And can we admire those chapter titles? There titled things like Faith: Penguin Sex and Community: Living With Freaks. They sound kinda out there, I know, but it's actually an incredible book with a lot of depth.
Blue Like Jazz reminded me what it is to love others and to actually do it, and that what I believe is what I do (not what I say I believe). Both of them are simple enough,things I should know, but sometimes I forget.
Sometimes I forget to love others, or what that actually looks like, or how and when to love. This book reminded me not to use love like money, to reward a certain behavior. It reminded me to love others, simply because they exist.
I like this quote a lot:
He said that he was talking about loving people just because they exist – homeless people and Gothic people and gays and fruit nuts. And then I liked the sound of it. I liked the idea of loving people just to love them, not to get them to come to church.

From Blue Like Jazz by Donald Miller.
Secondly, and this is a much more minor thing, it reminded me that not all Christians are Republicans. Logically, I know, but all the believers I know are conservative Republicans. So hanging out with (well, read a book by) someone who wasn't was eye-opening in a way. It was interesting to me at least.
Honestly, you get to meet so many people in this book, that it's eye-opening in a lot of ways.
Overall, it was just honest and relatable. There was a time that Miller was angry about being human,and having to eat and stuff. I've been there. He'd struggled with church, and in a different way, I am.
There were several drug references, some mentions of sex (nothing inappropriate), so I'd recommend this for older readers. If you're looking for a fun, yet deep, Christian non-fiction, or you're struggling with Christianity heart-wise, or you just want thoughts from an everyday joe, I'd highly recommend Blue Like Jazz.
---
What's up lovely people? What have you been reading and doing? What book do you relate to?
Until next time,
Rebekkah W.