Halloween Round-Up//music, creepy reads, and more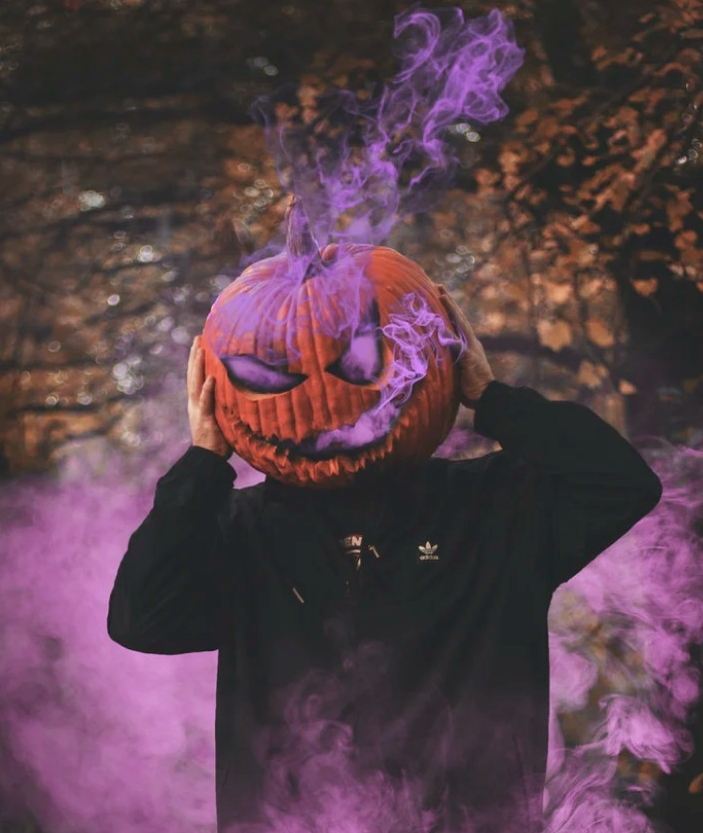 We're halfway through October, and Halloween is in the air. It's time for carving Jack-o'-lanterns and terrorizing trick or treaters (while getting down to Monster Mash and hyped up on candy).
Today, we have creepy reads, Halloween jams, some not-so-scary flicks, cute costume ideas, and 15+ things to do (since our trick or treating nights are over)… Let's get to it!!! 👻
(Clean) Halloween Music
Halloween music is a must, whether you're hosting a party, baking, or just singing into your hairbrush while you're home alone. I tried to provide a mix that's part Halloween classics, weird modern songs, and creepy instrumentals.
So, if you're ready for it…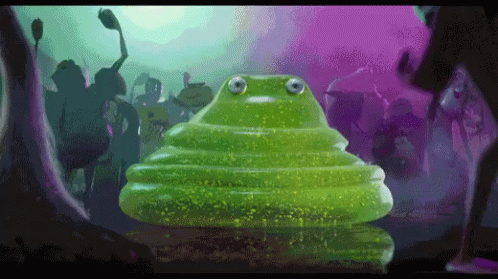 Here's the playlist:
• Club Ghoul (Opening to the Club) – Robert Walsh
This MUST be played at the beginning of the party/imaginary concert/monster convention. It just has to.
•The Purple People Eater – Sheb Wooley
I have a purple dragon who loves this song. Ahem.
• Panic Room – Au/Ra
There is a few instances of 'he**raising' in this one, but other than that, it's clean and has a seriously creepy vibe. (Compare to Heathens by Twenty One Pilots).
• Zombie Love Song – Your Favorite Martian
There's mention of 'foreplay' and there's also a 'sure as he**', but that aside, it's a hilarious love song.🧟💚.
• Moon Trance – Lindsey Stirling
The video is epic, and in a similar vein as Michael Jackson's Thriller, another fun Halloween song.
• Danse Macabre Op. 40 – Camille Saint-Saëns
I found out that this is based off of a French superstition that on Halloween, Death comes and plays his violin, and the skeletons rise up and dance for him. How deliciously morbid is that?
•Scooby Doo Where Are You! – ?
A classic song that most people know the words to. Pairs well with Ghostbusters and Skittles.
• Howlin' For You – The Black Keys
This may or may not be currently stuck in my head…
• Phantom of the Opera – Lindsey Stirling
For me, it's been the October of the Phantom. I've started the book (❤️), watched the movie, and tried to sing the songs. Plus, Lindsey's videos are so lovely, and this one is no exemption!
• The Zombie Song – Stephanie Mabey
Yes, another zombie love song! Apparently, I have a thing for undead romances… And this way, you have one for each POV – the guy's and the girl's!
• The Music of the Night – Gerald Butler
As I was saying earlier, it's the October of the Phantom.
• Witch Doctor – David Seville
Just another classic song that's a bop.
• Heathens – Twenty One Pilots
While not your typical monster-filled Halloween music, Heathens is creepy and weird.
• Ghostbusters – Ray Parker
Who you gonna call?
Creepy Reads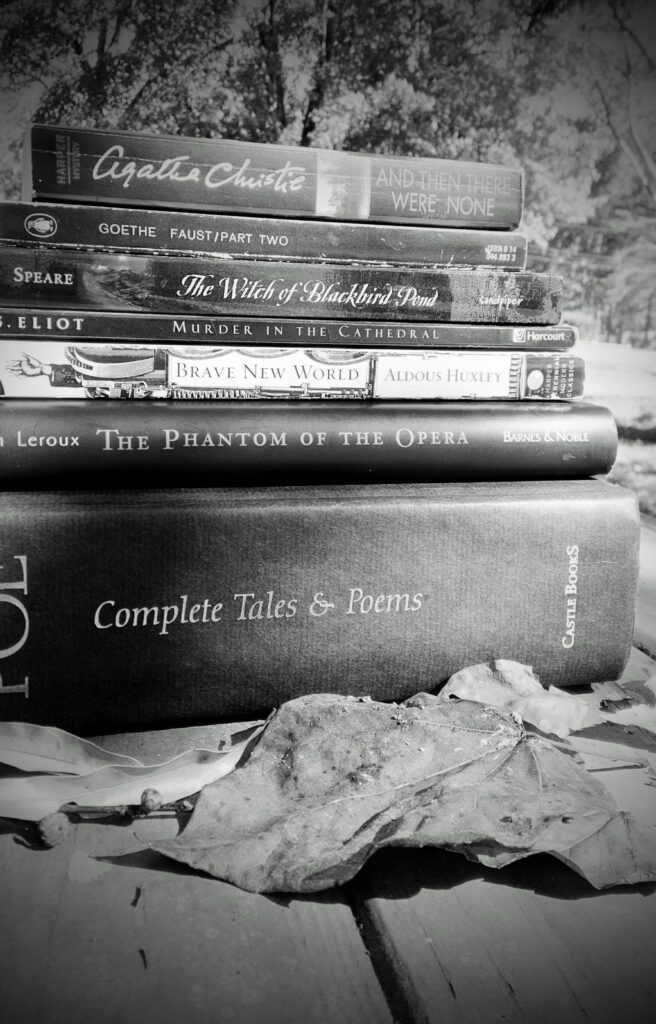 Now is the time to curl up with a cuppa, a black cat, and a deliciously creepy read. 💀
• The Phantom of the Opera by Gaston Leroux
• Dracula by Bram Stoker
• The Night Gardener by Jonathan Auxier
• The Fall of the House of Usher by Edgar Allan Poe
• And Then There Were None by Agatha Christie
• The Halloween Party by Agatha Christie
• The Hound of the Baskervilles by Arther Conan Doyle
• Frankenstein by Mary Shelly
• The Strange Case of Dr. Jekyll and Mr. Hyde by Robert Louis Stevenson
• Dark is the Night by Mirriam Neal
Not-So Scary Movies
Or, in other words, fun stuff to watch on Halloween. I'm not a huge fan of horror flicks, so I entertain myself with mildly eerie kid's movies.
• Charlie Brown Halloween is a classic. The WW1 flying ace is my favorite part (who else loves Snoopy?).
• Then there's Hotel Transylvania, just because it's amazing. It's inspired my writing more than I'd like to admit, and it's such a soft, cutesy love story.
• Pirates of the Caribbean: The Black Pearl is both eerie and funny. I mean you have skeletons, but also Captain Jack Sparrow, so…
• And, if you want a more mature and scary flick, try the 2004 Phantom of the Opera. This story has become a mild obsession of mine lately, and both the book and the movie are so good!
• Oh, I almost forgot. Ghostbusters is another fun Halloween movie.
• Lastly, it's not a movie, but a huge shout-out to the Gieko horror movie commercial: link.
Cute Costume Ideas
Whether you have a party to attend, or are just staying home and lip-syncing zombie love songs, why not dress up?
Here we have ten adorable costume ideas for your ghastly pleasure. Enjoy.
1. Black and White Movie Star
Don a black dress and heels, some white face paint, black lipstick, and maybe one of those dialogue signs, if you want to be a silent movie star, and hit the red black and white carpet.
2. Mad Hatter
Stripped tights, a black skirt, and a colorful sweater are all you need to become a mad hatter. Accent with a hat (or twenty), of course, some interesting earrings, cute boots, and maybe a teacup…
3. Medusa
I came across this tutorial for a gold Medusa headband, and it's really cute. Alternatively, you could weave rubber snakes in a bun or a braid. Pair with a maxi dress or a punk-rock outfit, and you have one killer costume.
4. Ice Cream Sundae (see tutorial here)
Seriously, this is adorable.
5. Elvin Warrior
A tunic, some leggings, a cloak, tall boots, a bow, and you're an Elvin warrior. You could add ears, but why bother? Oh, don't forget the ring of power!
6. Ghost Surfer
Create a broken board out of cardboard, put on your beachy-est clothes, add some beads to your hair and ghost makeup to yo' face, and hit some waves!
7. Little Golden Hood
Little Red Riding Hood is a dime a dozen, so why not show some love to the obscure fairy tale The True History of Little Goldenhood? All you really need is a gold cloak, and some wolf-like fur (bonus points if it's a muff).
8. Pirate
Along with some 'args' and 'scurvy dogs' you'll need a ruffly shirt, striped pants (or, alternatively, a maxi skirt) boots, and your favorite pirate accessories.
9. Rosie the Riveter
A blue shirt, and a red bandana, and you have one of the most iconic looks….
10. 20's Flapper (get the tutorial here)
20's flapper dresses are just the prettiest, so why not?
Things To Do
• Carve a pumpkin (is it really Halloween if you don't?).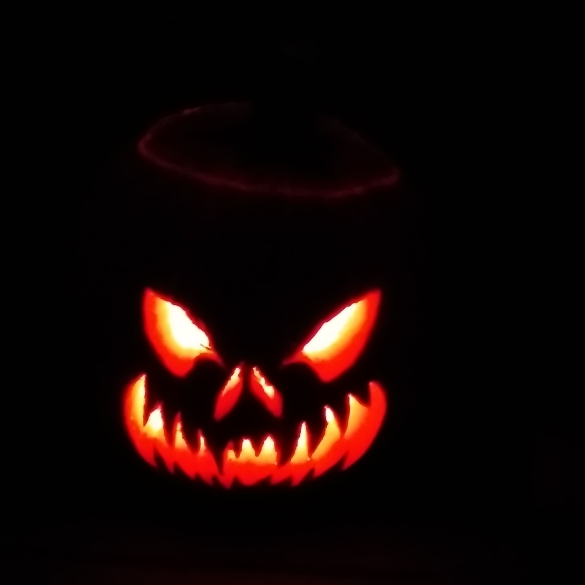 • Treat yourself to a Halloween mani-pedi.
• Make poison candy apples.
• Terrorize your friends with some harmless practical jokes.
• Eat way too much candy!
• Dress up anyways.
• Watch a scary movie (or Hotel Transylvania)
• Host a Halloween Easter egg hunt
• Invite some friends over for a baking party, and make some homemade candy
• Get involved in a church event, such as Trunk-Or-Treat
• Write a horror novel (or short story)
• Turn on some Halloween music and bake sugar cookies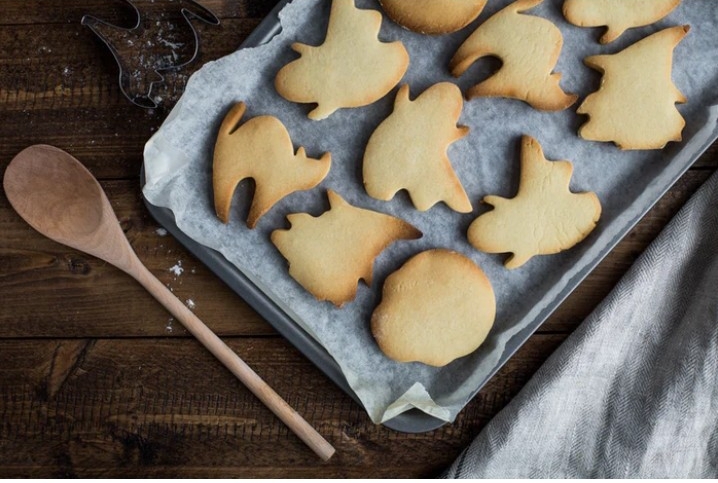 • Cuddle up with a black cat and a creepy read
• Host a party – a bonfire could be fun!
• Terrorize trick or treaters
• Scare yourself with an overactive imagination
---
Well, that's it for me, ghouls and Countesses! Thank you for reading, and please tell me what you think! What are your favorite Halloween songs, movies, and reads? What do you do to celebrate this scary time of year?
Until next time,
Rebekkah W.