Nurturing the Soul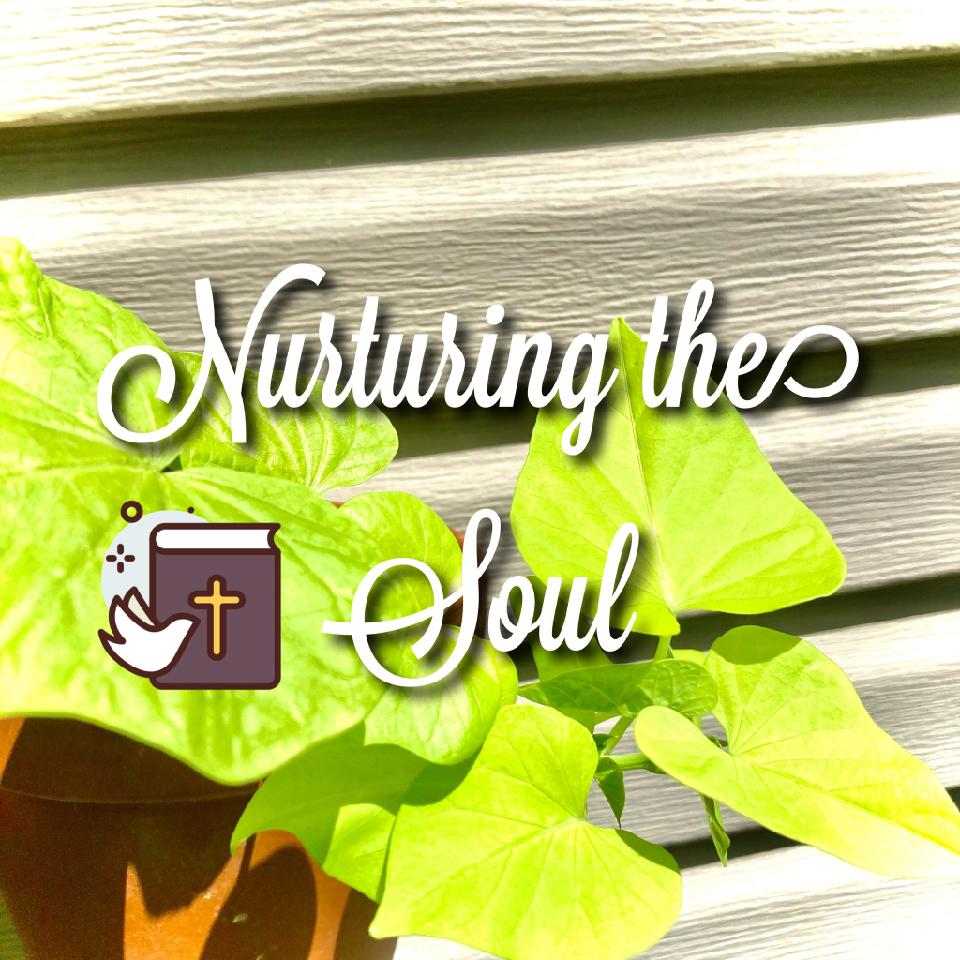 Hello friends, today is a bit of a different blog. Below, I have a short reflection piece of myself that I wish to share with you all. This is a bit vulnerable but I felt as if God was lightly nudging me to post this. With that said, this post is a personal reflection on my relationship with the Lord, reading His word, and comprehension of it.
So grab a cup of your favorite drink and your favorite blanket. Cuddle up and get settled in because here we go!
•••
Light, delicate, strong roots make a home in my heart. They grow a little each day. Green tendrils of precious vines curl around my soul. They comfort me. I do my best to feed it what is good, giving it the purest water I can manage to come up with. I try my hardest to keep the weeds away, to keep it in the warm, glowing sunlight.
But this would be impossible if it were not for the Lord assisting me. I read His word everynight before I go to bed, usually a chapter each time. There are nights I don't feel like reading at all, times I don't have the motivation to open my Bible. Then there are the nights in which I read more than my normal. Nights that it feels as if I can't stop reading. Sometimes its even entire days I feel this way. Those are the days I look forward to but get scared about.
While I am Christian and follow God's word as much as possible (I obviously still fail and still sin), I often times do not understand His words (aside from things such as the ten commandments or explicitly named laws). I attempt studying, yet none of the studies feel right. Perhaps I'm just not looking in the right places. So I keep searching. Keep hoping that one day, I will understand. Though, don't think me desperate. I know that by putting my faith in the Lord, reading His word, and following the laws He has set before me, I will understand in time. More specifically, in His time.
So until then, I will continue to read. I shall also keep a reflection journal in which I record what I have read, how I perceived, questions I have, and an ending prayer. I pray this goes well. This will be my attempt at growing closer to the Lord, caring for the vine of my spirit.
•••
If any of you lacks wisdom, you should ask God, who gives generously to all without finding fault, and it will be given to you.
James 1:5 (NIV)
•••
May the LORD answer you when you are in distress; may the name of the God of Jacob protect you. May he send you help from the sanctuary and grant you support from Zion. May he remember all your sacrifices and accept your burnt offerings. May he give you the desire of your heart and make all your plans succeed. May we shout for joy over your victory and lift up our banners in the name of our God. May the Lord grant all your requests.
Psalms 20:1-5 (NIV)
Your friend,
Annelise
---
Icon credit: https://www.flaticon.com/free-icon/dove_2651135?term=bible&related_id=2651135