For the Writers
Hello! Today's post is for the writers. It's not much, just some thoughts and a few tips/cool stuff I've found.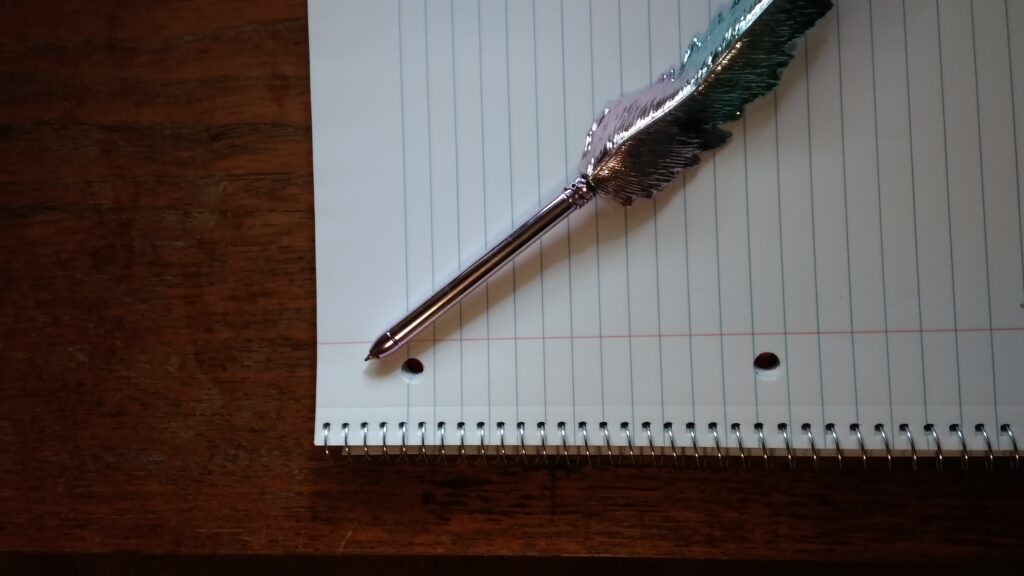 I'm more of an amateur writer I guess. But I do write (mostly fantasy). What about you? What do you write?
Whatever it is, keep at it. Write, even if it's trash and when it really sucks. -You're practicing and growing your abilities. No first draft is perfect… No final draft is perfect either.
Your stories matter. We need good stories in this world!
"Sometimes a story is the only way back from the darkness."

from The Warden and The Wolf King by Andrew Peterson
God gave you your idea for a reason. Even if it doesn't fall into the Christian-fiction genre, it can be used to glorify Him and encourage others.
So, let's talk writing tips and inspiration.
I've found a few Christian authors (or authors who are Christian) to follow around online, and who inspire me. Here's the short list:
  • Emily Hayse.
    Check these ladies out, and try looking up your favorite authors, because they most likely have a website/blog.
There are also communities online for Christian writers, two of which are Story Embers and Kingdom Pen . They both have amazing articles on a wide array of subjects.
I've also found that talking to and hanging out with fellow writers in person helps. You then have people to bounce ideas off of, encourage and be encouraged by, and get feedback from. So join a local writing club, or start one.
Some people make Pinterest boards and playlists for their books. I love music, so I do the playlist-thing. You? What do you do to visualize and inspire your projects?
Um, a random cool thing: Charactercreator.org . You use it to create visual characters. It comes in handy- the image in my imagination is sometimes lacking. I'd give it about 3 1/2 stars, it does get a little touchy, and there's minor things I'd change or add; but all in all, it's pretty good and things like this are kinda hard to find.
As far as writing tips go, I'll say write often, read well, research, get inspired, get feedback, and write what you love. Oh, and read Steal Like An Artist by Austin Kleon. It's not a book on writing, but it's awesome.
That's it for today. I hope you enjoyed this short little post, and that you have fun writing!
With love, Blue Pail Bloggers