Bible Jornaling D.I.Y.s
I found some cool ideas in Little Faith Blog's article My Favorite Bible Journaling Supplies. So, I tried them out, and here they are:
1) Bible tabs. These are seriously cute, and really easy!
All you need is scrapbook paper and sizzors (or a tab punch). I just cut out a rectangle, about an inch wide, folded it in half, rounded the top corners, trimmed it to size (none of mine are equal), and wrote the section of Bible it was keeping tabs on. Then, I glued them on to the page. Here's the results: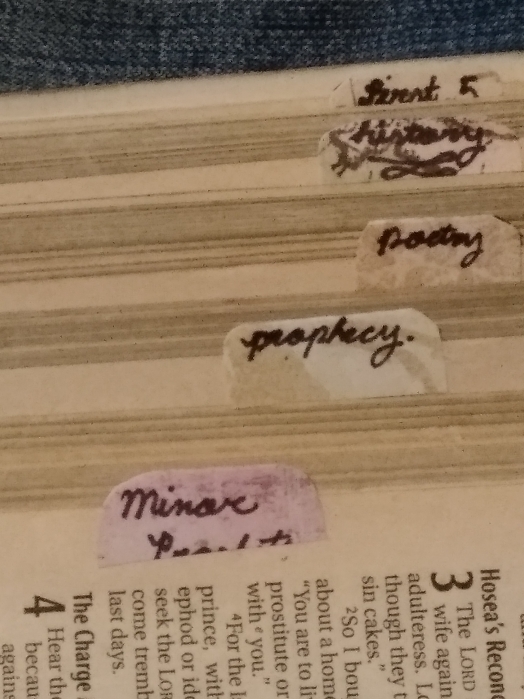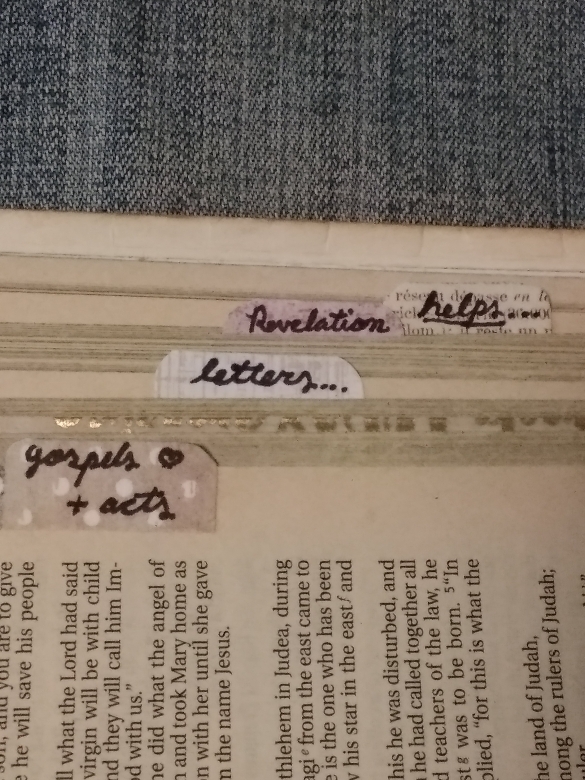 Because my Bible is a small-ish paperback, 66 tabs seemed cluttered. So I just did sections of the Bible. There is…
The First 5, starting with Genesis.
History, starting with Joshua.
Poetry, which begins with Job.
Prophecy, starting with Isaiah.
Minor prophets, Hosea.
The gospels and Acts, Matthew.
Epistles (letters), Romans.
Revelation, itself.
Bible helps.
Do whatever works for you.
2) Scrapbook paper to add journaling space.
Again, it's cute.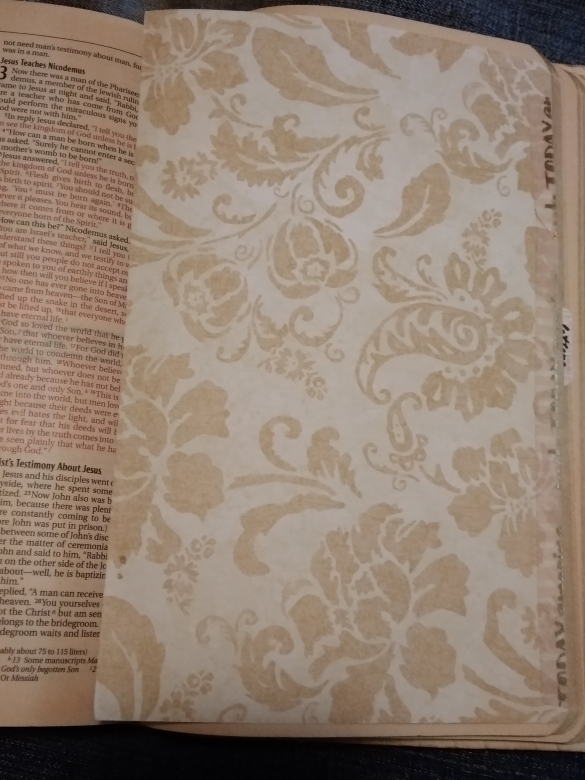 You just use washi tape to attach the picture to the edge of the Bible. And I use pen to write, because pencil easily transfers.
On a related note, I found the article 12 Simple and Easy Ways to Study the Bible on Valued and Esteemed Blog really helpful and inspiring.
Thanks for reading. With love, Blue Pail Bloggers.