7 Winter Reads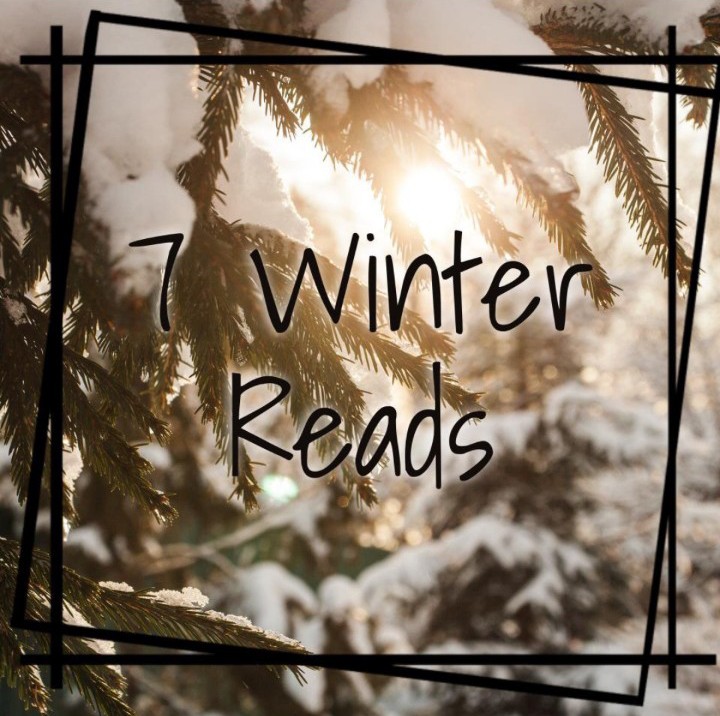 Hello, wonderful people! Today I have seven winter reads for your reading pleasure. They're kinda just chill, relaxed books that are simply delicious.
1. Sweep: The Story Of A Girl And Her Monster by Johnathan Auxier.
This is a delicious historical fiction/ fantasy, set in Victorian England. The title alone sold me, to be quite honest. "A Girl And Her Monster"… that just sounds like my type of book. And it doesn't disappoint. The monster is a gollem, a creature made out of ash and soot, and the girl is a chimney sweep. Read about it here.
2. When You Reach Me by Rebecca Stead.
This book took my breath away. It's simple at first, but it has this mind-blowing, plot twist, ending.
The opening quote is "The most beautiful experience we can have is the mysterious" – Albert Einstein, The World As I See It (1931); if that gives you an idea of what it's like. It also has strong ties to A Wrinkle in Time by L'Engle… Check it out here.
3. Orbiting Jupiter by Gary D. Shdmit
I've adored literally everything I've read by this author (The Wednesday Wars, Okay For Now, Orbiting Jupiter).
This is a little heavier than the other two, deals with more mature topics (teen pregnancy, and there's also a drug reference), and it's kinda tragic. But it's beautiful all the same.
I couldn't find an author site, but you can check it out here, I suppose.
4. The Snow Queen by Hans Christian Anderson.
This is a bit longer than the typical fairytale, about the length of a novella, but it's worthwhile. It's very different from the movie Frozen (except for a talking reindeer, go figure)… You can read it for free online.
5. The Hiding Place by Corrie Ten Boom, and John and Elizabeth Sherrill.
This is one of the best books I've read. It was so, so good.
It's about how the Ten Boom family hid Jews in their home in Haarlem, Netherlands. Corrie got involved in the underground, was betrayed, and sent to the German concentration camp Ravensbruck. But most of all, it's about faith in God, and His plan in all things. -Something that Corrie struggled with. Check it out here.
6. Faithful Spy by John Hendrix.
This is another WW2 book, this one about Fredrick Bonhoffer, a Lutheran paster and spy. It's set up like a graphic novel. It combines a history of Hitler's rise to power with a biography of Bonhoffer. It's awesome.
Check it out here.
7. Seventh City by Emily Hayse.
I got this book for Christmas, and finished it in a few days, it was so good!
It's an indie, Alaskan-type fantasy with a city of gold. Just mmm. I adore the characters.
The main character is Maki, a thirteen year old girl, who goes to rescue her brother when he's captured by the northern invaders. She pretends to be a boy, and joins the camp, with her huge wolf-dog.
You can check it out and drool over it here.
That's all for now. What have you been reading? Have you read any of these books?
Until next time,
Rebekkah.