5 Inspirational Movies I Love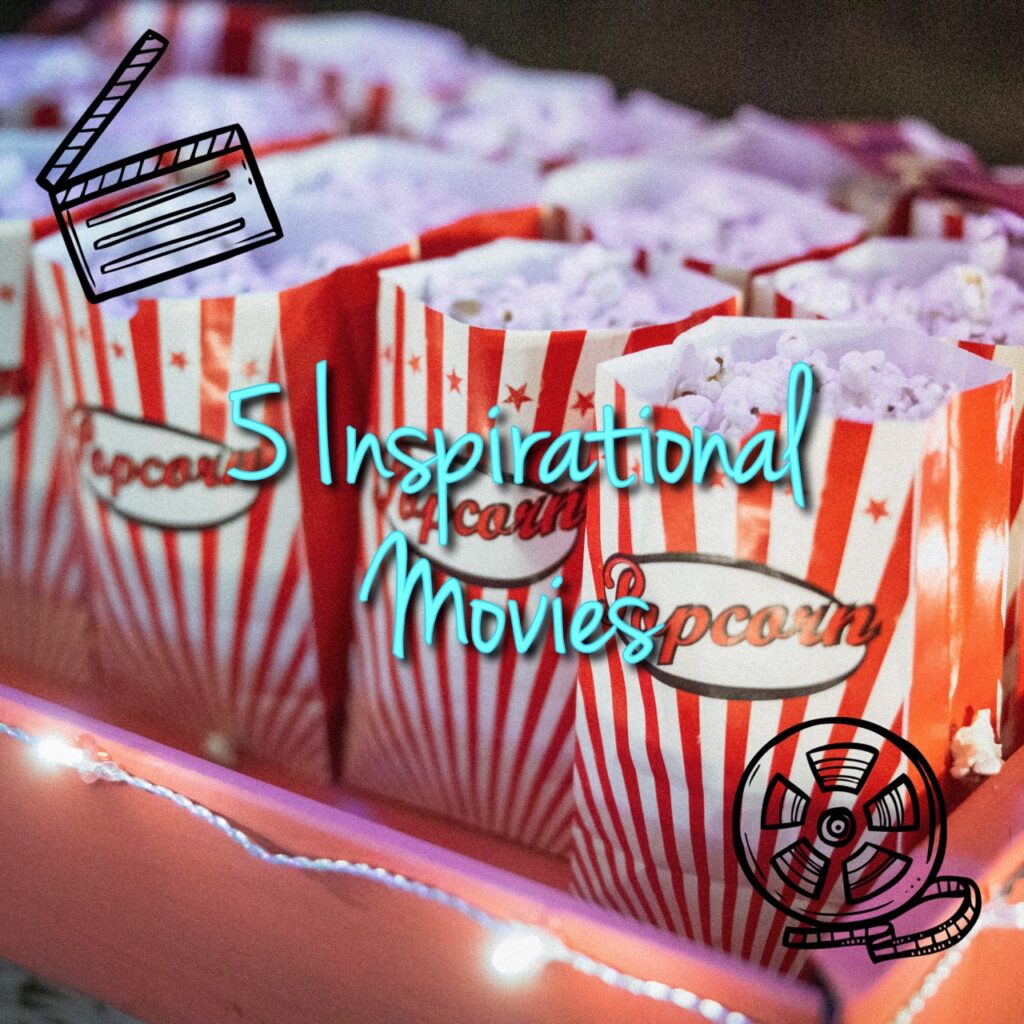 Whether you're in need of some ideas for your next movie night, or are just looking for a good flick, here are five inspirational movies I love. They're some of my favorites, period.
---
1. The Secret Life Of Walter Mitty
This movie has my vote for the best opening credit scene ever. It's so beautiful and smooth. The whole film is visually pleasing, with lovely photography. Each scene just flows into the next. The soundtrack too, is wonderful.
It's about Walter Mitty, a very plain negative-assets manager for Life magazine who daydreams… a lot. But when he loses a negative, he plunges into an amazing, real-life, adventure.
It has adventure, travel, romance, and very well might make your stomach hurt from laughing too much.
2. We Bought A Zoo
So, Jason Bourne and Black Widow bought a zoo… Yet it's a comfortable movie, a rainy day snuggled under a blanket type of comfortable.
Six months after his wife dies, Benjamin Mee quits his job as an adventure writer, and buys a dilapidated zoo, despite having no idea what he's doing. He moves his family there, and invests everything he has to restore Rosemoor Wildlife Park.
I love the strong focus on family, the animals, and the 'If you love me let me know' scene, which is one of my favorite movie scenes ever. It's not as funny as the other movies, but it's still good.
3. Wonder
I've only seen this movie once, but it was so amazing, I had to put it on here.
It's been a minute since I've read R. J. Palacio's book, Wonder, but as far as I can tell, the movie stayed pretty close to the book. It even jumps perspective like the book does, which is brilliant.
Also, fair warning, this movie will make you cry. And laugh. So basically, prepare yourself to feel the feels.
4. Here Comes The Boom
I might as well confess: I like boxing and wrestling movies like this one, Real Steel, and The Karate Kid (details below). This is a movie that legit, my entire family enjoys and quotes almost excessively.
"Now, if you'll excuse me, I have a class to teach. Then I have to roll around with a sweaty guy from Holland."

– from Here Comes The Boom
In one sentence, it's about a forty-year-old biology teacher who gets into MMA to raise money for the school and save a friend's job.
With a wonderful, livly cast of characters, great humor, and, of course, a love story, it's totally worth your time.
5. The Karate Kid (2010 Remake)
Truth be told, I've yet to see the original, so I have no idea how it stands up to it. But on it's own, it is a fabulous movie. It doesn't hurt that it's set in China (I love travel, or the idea of travel).
Everybody was kung-fu fighting… Okay, not everybody, but the maintenance man definitely was. 😁.
If you like Pina coladas Kung-fu Panda, mentor archetypes, (the idea of) China, laughter, and love stories – odds are, you'll like this movie too.
---
Content
These movies are all rated PG. Overall, there may be some language, violence (MMA, and kung-fu, for example), kissing, and bullying (Wonder and Karate Kid). There's nothing super scandalous in these flicks. You may, however, want to research each movie if you have little ones around.
---
Movie Trailers
May I tempt you with a couple movie trailers?
• The Secret Life Of Walter Mitty
• Wonder
---
Alrighty people, that's all for today! Have you seen any of these flicks? What are some of your favorite inspirational movies?
With much love,
Rebekkah.
---
**Photo and icon credit**
Photo credit: Corina Rainer @ Corinarainer.com . Photo found on Unsplash.
For the icons:
macrovector_official / Freepik
Please, copy this code on your w
Designed by macrovector_official / Freepik
---