Stuff in the Pail: B
Bonjour, and welcome to the Blue Pail! Today, I have another collection of cool stuff for you, based on the letter"B". We have the same categories as last time (music, books, movies, and miscellaneous) and just for fun, I put the first three in French…
La Musique
• I absolutely love Bridget Mendler's album Hello my name is… She has great vocals and the music is refreshingly clean. It's bouncy and fun, but she can also pull off a great sad song.
• And I love Lindsey Stirling's album Brave Enough. She is an amazing violinist! Her music videos are beyond cool, so check her out on YouTube. (She also dresses super cute).
• The song Bring Me to Life by Evanescence. This song is really awesome…
• I also like the song Burn the Ships by For King and Country. It just has a cool sound.
Le Livre
• The Blue Castle by L. M. Montgomery. – After seeing the doctor, Valancy receives a letter stating that she only has about a year to live. So she decides to live her life. Much to her family's dismay. It's awesome.
• Beauty by Robin McKinley. Beauty and the Beast, anyone? This retelling of the fairytale (not the Disney version) is really good. She also wrote Rose Daughter, which is also about Beauty and the Beast. By the way, you should read the original fairytale.
• Bridge to Terabithia by Katherine Paterson. I confess, I have yet to read this, but I want to.
Le Film
• Big Hero 6. This movie is one of my favorites. If I could jump into a movie, this would be the one. Baymax, San Fransokyo, Aunt Cass – what's not to love?
• Brother Bear. Another great Disney flick, and I get doubles. This movie is good, it makes you feel all the feels. It's funny, sad, and heart warming. I love Koda <3.
Miscellaneous
  •  Bible Reading Challenge:  this school year, I'm reading through the Bible, with To The Word 2020 – 2021 Bible Reading Challenge. And here's the link to the site, so you can join: ToTheWord.com . You'll be starting a little late, but don't let that stop you!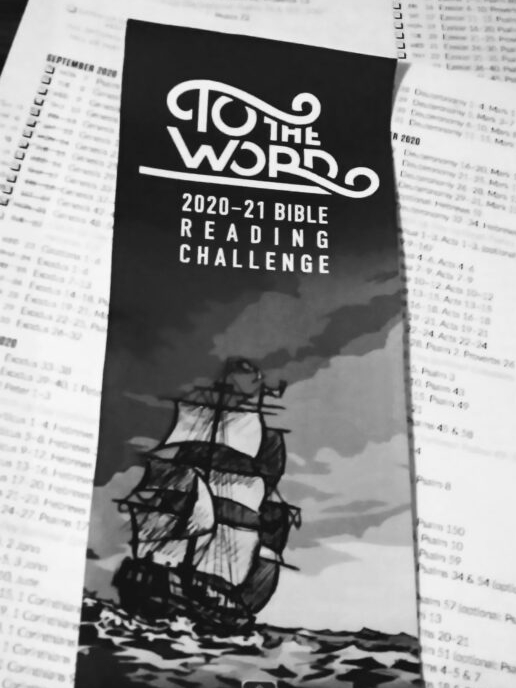 • Brio Magazine. Finally, a magazine for teen girls that isn't junk! I love it. The texture is nice, the artwork is lovely, and overall, it's beautiful. It is a little expensive, but I think it's worth it.
• The Blue Pail. I mean, obviously you're here, but did you know that you can write for us? Send your writing to us at bluepailblogs@gmail.com, and we'll see if we can post it. Much love.
That's it. I hope you enjoyed this post. What are the biggest, baddest, bestest, beautiful things you're lovin' that start with "B"?