Revamp Your Devotional Life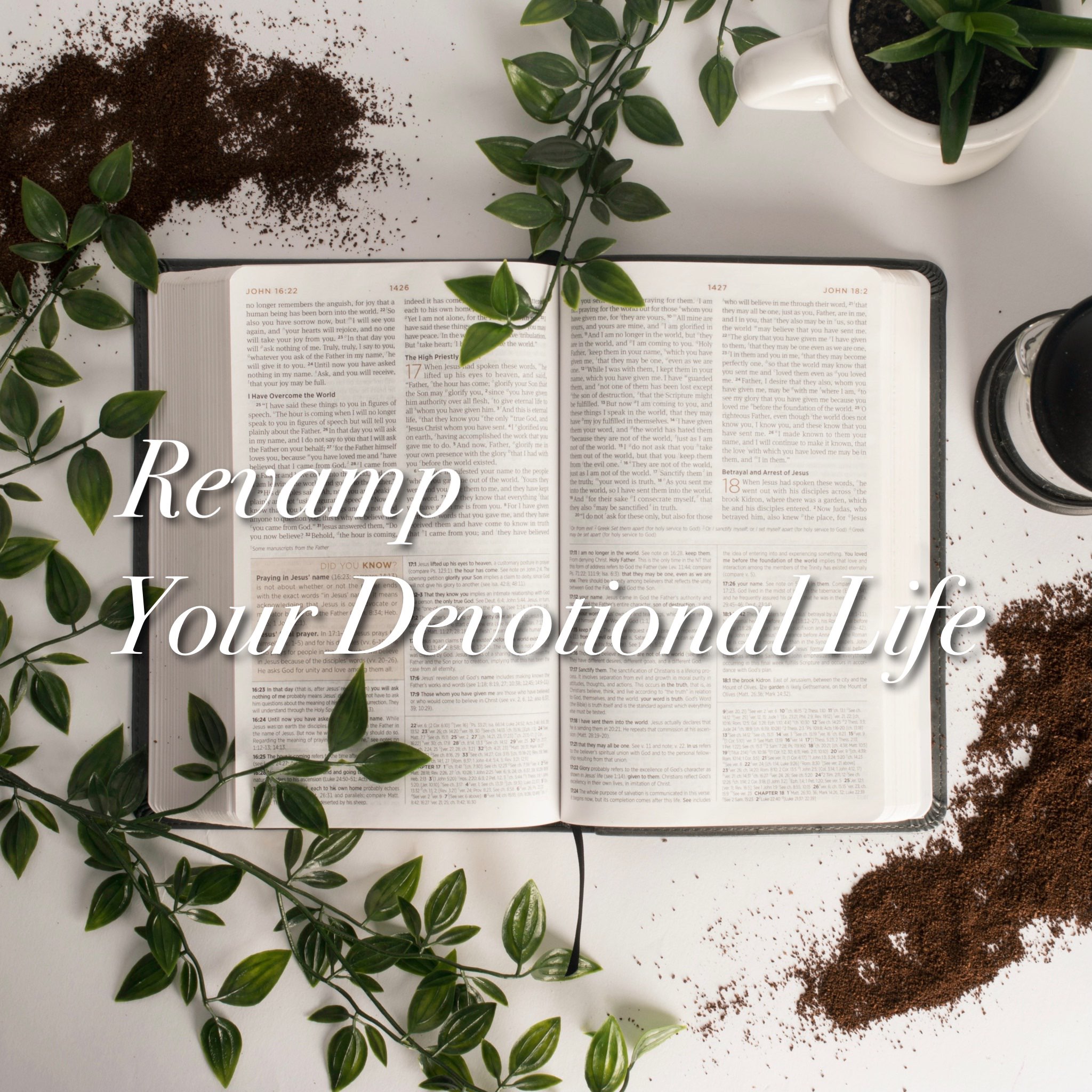 Summer is a great time (in my opinion, better than new year's) to refresh your Bible study. And today, I have a few tips to help you revamp and recenter your devotional life.
• Find an opening prayer or devotion.
Whether it's your favorite verse or a famous prayer, opening with something can center you before you jump into scripture. I found a poem in Brio that I really like, but the possibilities are endless.
• Take It Outside
There's nothing like reading scripture outside, where you're surrounded by God's creation. So, grab a cup of tea and your Bible and head outdoors at least once this month.
• Reread A Favorite Book
When life gets confusing, or I'm struggling with faith, I usually open Romans. It's my favorite New Testament book and it forces me to see grace. This is also helpful for those times when you really, really don't want to read the Bible.
What are your favorite stories and books?
• Grab some color pencils
Don't be afraid to highlight your favorite verses and sections in your Bible. Doing so can help you find verses faster, and shows that it's well-loved.
I use color pencils because they don't bleed through like highlighters.
If you're not the type to color or write in your Bible, try picking up a journal and writing and doodling in that.
• Add A Devotional Or Book On Faith
Whether you're strait-up confused about a particular book/topic, or stuck on what to read, picking up a devotional or book on faith can help you gain perspective.
• Don't Forget Prayer
I struggle with this one the most. How many times do I forget to pray? To share my hopes, fears, struggles, and "take it to the Lord in prayer"?
Prayer doesn't have to – and shouldn't- be scary or intimidating. It takes a while to get into the habit, but it's worth it. So, take five minutes and pray. You can even write your prayers out (it helps keep the mind from wandering).
• Evaluate Yourself
What are you struggling with?
Is your devotional time a chore, or something you want to do?
What sins have sprung up?
What do you need to work on?
Whatever answers you come up with, take it to the Lord and ask His help with dealing with them. Repentance is a continual thing, and we are a constant work-in-progress. That's a good thing, though. Keep moving forward.
It's just a short little post, but I hope these help you guys recenter and sort of revamp your devotional life. Do you have any other ideas? What helps you?
God bless,
Blue Pail Bloggers